About pathways
Pathways To True Freedom Foundation, Inc.
Pathways to True Freedom Foundation is a peer-based recovery community organization with trained staff and peers. We are a collaborative of peers seeking to find or maintain recovery from problematic drug use and their allies working together to create safe spaces and peer-based recovery supports throughout the Twin-Cities. We exist to bolster and grow the local recovery community through: One to one recovery support services, crisis response, telephone recovery supports, meetings and workshops, support for all pathways to recovery, organized advocacy, partnerships with diverse community organizations, and volunteerism and social events and active activities.
What is an RCO?
Recovery Community Organizations (RCOs) are independent, non-profit organizations led by local recovery allies. Allies may be people in long-term recovery, their families and friends, recovery-focused professionals, or simply concerned citizens with an interest in providing support.
Pathways To True Freedom Offers
• Stigma Free Support services
• Professional and Caring Services
• Support with Concurrent Disorders
• Mental Health Support Services
PATHWAYS VALUES
The team at Pathways strives to demonstrate our core values in our relationships within our communities and with our constituents across the state and within our own departments.

Contribute & Collaborate
Serve Compassionately
Deliver Quality
Be Accountable
Pathways Mission
Enhance the quantity and quality of support available to people seeking recovery from mental health or substance use disorders.
CORE PRINCIPLES
A RECOVERY VISION
AUTHENTICITY OF VOICE
ACCOUNTABILITY TO THE RECOVERY COMMUNITY
WHY ARE PEER SUPPORT SERVICES IMPORTANT?
Research shows that peer specialists excel at engaging others in the recovery process. With their living example that recovery is real, they can often connect with people that traditionally staffed services might have found to be unreachable. Peers serve in many areas of the recovery process as but not limited to (Peer Support Centers, Crisis Stabilization Units, Psychiatric Hospitals, and Substance Use Treatment Agencies, and Recovery Courts). Just to name a few!
If you've ever heard the expression "Walk a mile in my shoes," you know the essence of peer support empowers people living the behavioral health challenges to receive help from someone who's "been there." By sharing their experiences, strengths, knowledge, and hope Certified Peer Recovery Specialists deliver this evidence-based practice in a method that conveys mutual respect and personal responsibility.
Our core curriculum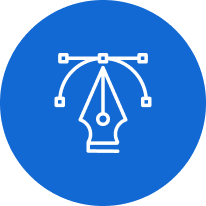 8 Dimensions
Of Wellness

Designed to ensure balance in our lives in these areas

Physical wellness
Emotional wellness
Spiritual wellness
Social wellness
Intellectual wellness
Occupational wellness
Financial
Environment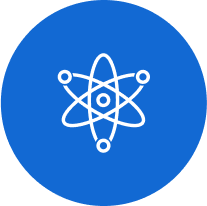 Peer Recovery Program

Our specialists provide support to others with mental illness, substance abuse, or co-occurring disorders and help them achieve their personal recovery goals, by promoting self-determination, personal responsibility, and the empowerment inherent in self-directed recovery.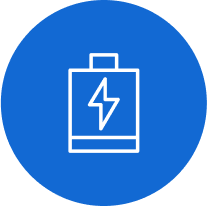 Group Mentoring

Teaching process where peers and leaders are brought together to engage in discussion around common challenges, goals, and Ideals.
pathways to true freedom
We believe that having a conversation can lead to breakthroughs in your Pathways To True Freedom.
Contact us to start your journey to a more productive and less stressful lifestyle.